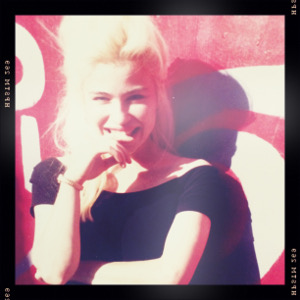 I always knew I was going to sing.
I started singing at the tender age of six, with encouragement from my grandmother Virginia who was also a vocalist who sang gospel music on the radio. My father, Joseph was a musician who played drums in various bands while I was growing up. As my parents divorced while we were all still young, my mother often found it difficult to make ends meet, but usually managed by working several jobs waitressing and bartending. My mother would later attend the University Of Maryland and receive a Psychology degree. I had Uncles who were musicians who would sneak me into gigs (usually through the kitchen) into whatever bar they were playing at, and there I got to sing with the bands.
By my Senior year of high school, my mother Betsy had bought and purchased a restaurant/bar called The 19th Amendment in Dupont Circle where I would come in and sing and play my guitar to the patrons. I also sang in various church choirs, and began playing the drums in elementary school, continuing through high school. My first job was at Baskin Robbins scooping ice cream to pay for my own vocal lessons, studying classical and opera. Through High School, I involved myself in broadcast production, acting and in the various choral groups at Northwood High. If you look closely, you might catch me in various films, such as "He Said,She Said" with Kevin Bacon, or America's Most Wanted"...
After graduating, I attended Northern Virginia Community College (NOVA) where I studied television and production. I eventually, formed a band that would put us the map, both regionally and nationally. Virginia and The BlueDots' debut CD "Games Of Love" featured the late, legendary guitarist Danny Gatton on several tracks... Games Of Love did well, and provided the opportunity to travel and share the bill with acts such as Jimmy Dale Gilmore, Joe Ely, Reverend Horton Heat, The LeRoi Brothers, Southern Culture On The Skids and Webb Wilder, Asleep At The Wheel just to name a few. Virginia And The BlueDots have played The Kennedy Center, The Barns at Wolftrap, and The 9:30 Club as well as countless other venues. Games Of Love also took us to New York and Philadelphia, The Hard Rock Cafe-both Dallas and in Austin TX, also in Austin we were showcased at the Continental Club, Gruene Hall, Waterloo Ice House, and La Zona Rosa. A successful showcase in Nashville took Virginia And The BlueDots to Douglass Corner, 328 Performance Hall, and 12th & Porter.
This led to a Writers/Publishing agreement with BMI-Nashville, by the hands of Jody Williams, and Clay Bradley. After going nonstop the band was burned-out and tired and the decision was made to take a break. During that time, I continued my education studying at NIH Medical Center after obtaining a scholarship. After which I volunteered with the American Red Cross for two years.
Present
It's been a good break, meanwhile I continued to write, and to help out other musicians with production, co-writing etc... Later as the band began playing again, I met and recruited bassist Larry Lawrence. We eventually married, and he is now assisting in writing and production. Which brings us back to the new CD titled "Virginia". The new disc has 12 tracks, with recording and production being split between Austin, TX and at Recording Arts L.L.C. in Virginia...The recording and production should be complete sometime at the end of the year, it's being produced by Alan Veatch exclusively for the V-Twin label, also home to the Reluctant Playboys & Pink and Black... Virginia and the BlueDots are now playing in various venues as a band and also as a duo... Hoping to see you soon!